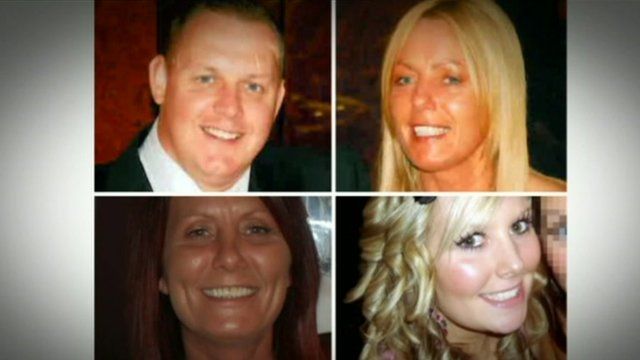 Video
Horden shooting: Killer Michael Atherton 'not depressed'
Police say that the man who shot his partner and two other relatives on New Year's day in County Durham, before killing himself, was not suffering from depression.
Susan McGoldrick, 47, was shot by her partner Michael Atherton, 42, as she stood next to her 19-year-old daughter Laura, who escaped the house in Horden.
Mr Atherton also killed Susan McGoldrick's sister Alison Turnbull, 44, and niece Tanya Turnbull, 24.
An inquest into the deaths was opened and adjourned on Thursday.
Danny Savage reports.
Go to next video: Four dead at house in Horden