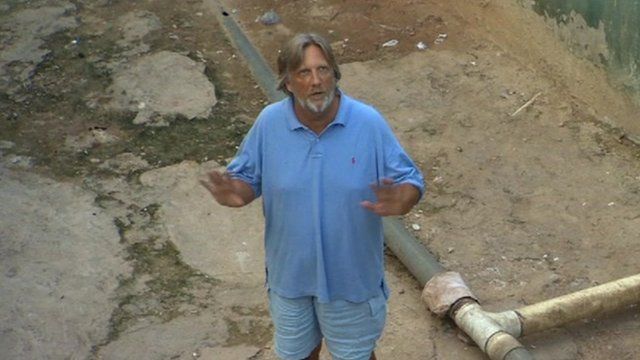 Video
Convicted conman Michael Brown held in Dominican Republic jail
Michael Brown was not taking visitors at the police station jail where he's been held since his arrest last week.
The 45-year-old convicted conman is known in the Dominican Republic as Darren Patrick Nally, the name believed to be on a fraudulent passport with which he is said to have entered the country.
He absconded from the UK three years ago after being charged over a multi-million pound scam posing as a high-powered financial broker.
He was sentenced in his absence to seven years in jail in 2008 for stealing £36m from clients including nearly £8m from Manchester United's ex-chairman Martin Edwards.
Alastair Leithead reports.