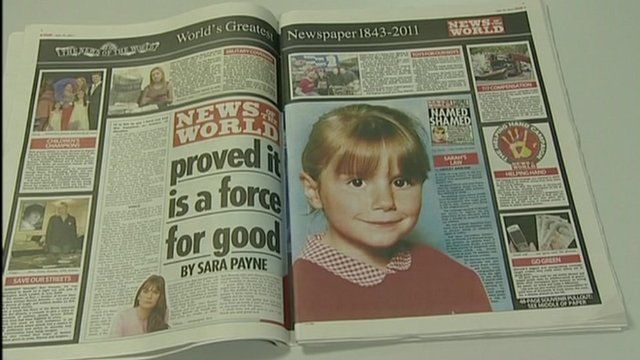 Video
Jude Law and other high-profile phone hacking payouts
Jude Law and Lord Prescott are among the latest people given payouts over phone hacking by the News of the World.
Actor Law received £130,000 ($200,000) and his ex-wife Sadie Frost £50,000. The ex-deputy PM got £40,000, the High Court was told.
Sara Payne, mother of murdered schoolgirl Sarah, and Shaun Russell, whose wife and daughter were murdered in 1996, were given undisclosed sums.
News International apologised in court but later said senior staff knew nothing about the wrongdoing.
Tom Symonds reports.
Go to next video: 'Force of the law' for NoW criminality