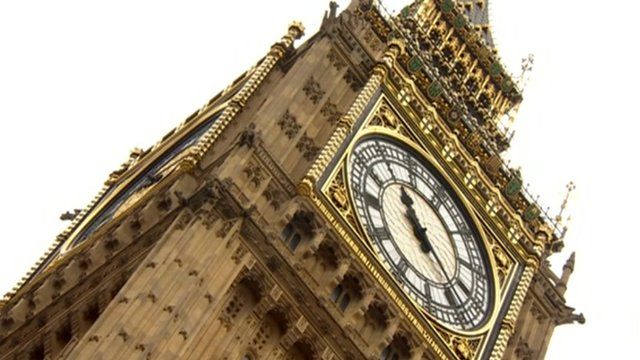 Video
MPs investigate how to stop Big Ben's clock tower leaning
A group of MPs are investigating how to prevent Parliament's clock tower, best known for housing Big Ben, from tilting any further than it already does.
The tower leans just enough to be visible to observers, with the top of the tower 0.5m further north than the base.
But structural experts say the tilt has been there for years and there is no cause for concern.
Carole Walker reports.
Go to next video: 'Lean has been there for years'