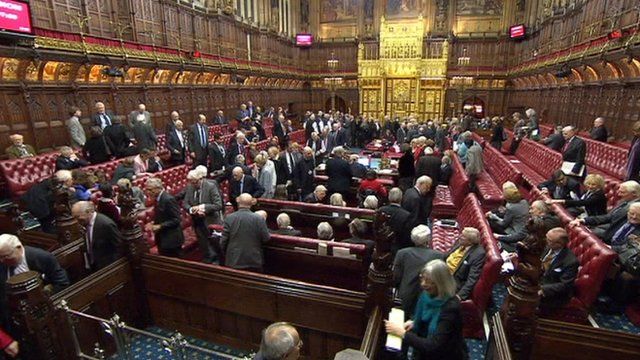 Video
Government defeated in the Lords over benefit cap plan
The government has been defeated in the Lords in a vote on its plans for a £26,000-a-year household benefit cap.
Lib Dem, Labour and crossbench peers backed a bishop's amendment by 252 to 237 that child benefit should not be included in the cap.
Critics argued that imposing the same cap on all families, regardless of size, would penalise children.
The government said it was "very disappointed" and the vote "clearly flies in the face of public opinion".
Nick Robinson reports.