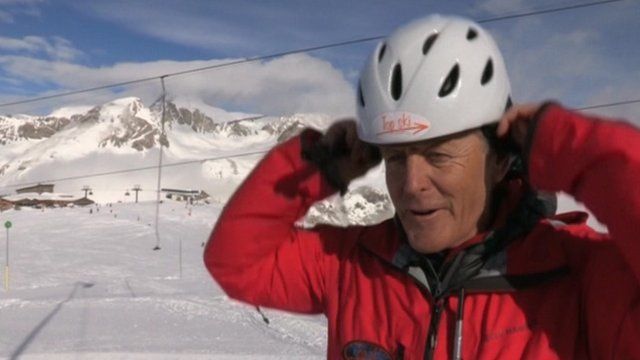 Video
How much safer are skiers in helmets?
Thousands of people will be heading off skiing for half term over the next few weeks.
But how many will think about wearing a crash helmet once they get on the slopes?
The death of the actress Natasha Richardson in 2009 highlighted the issue of ski safety. And now an increasing number of resorts are encouraging skiers to wear helmets.
But, as our correspondent Emma Jane Kirby reports, there is still a debate over how much protection they give.
Go to next video: Ski safety expert on wearing helmets