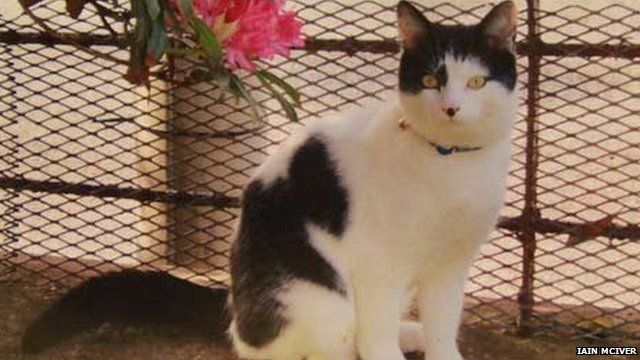 Video
Cat ownership row ends with death of dog witness
The legal battle over the ownership of a cat in Stornoway has come to an end after the death of a key witness - a dog.
Nicola Dempster said she bought Smudge the cat in September 2010, but he went missing in March last year.
When, at around the same time, a cat turned up at Della MacDonald's house, she reported it to the SSPCA and agreed to look after it until its owner was found.
After six months with Mrs MacDonald, the cat - by this point known as Oscar - was even accepted by the previously cat-averse Hamish the corgi.
When Oscar went missing again, Mrs MacDonald said she was heartbroken and said Hamish was also "inconsolable".
Iain McIver reports from Stornoway on how the case proceeded.