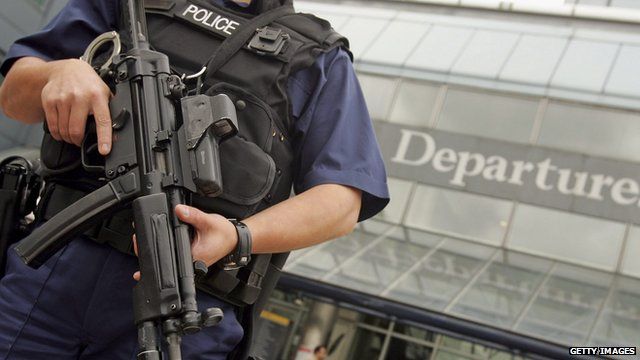 Video
Think-tank says UK faces risk of lone wolf militants
The UK is facing a growing risk from lone insurgent operators including Britons who go to fight in countries like Somalia, Nigeria or Yemen, according to a new report.
The Royal United Services Institute's report suggests a quarter of foreign fighters with the Somali extremist group Al-Shabaab are British and could go on to use their experience in the UK.
Valentina Soria, one of the reports authors, explained the "lone wolf" problem to BBC Radio 5 live Breakfast.
In a statement, the Home Office said, "National security is the first duty of any government. The UK's counter terrorism strategy (CONTEST) sets out our long-term plans to deal with the threat from terrorism. It covers the build-up to the Olympics and the following three years.
"Over that same period we are allocating £2bn a year to the Security and Intelligence Agencies budget. The CONTEST strategy is designed to be flexible and we will continue to ensure that the UK's response reflects the nature of the terrorist threat we face."
To hear other 5 live interviews, please visit the best bits page.
Breakfast broadcasts weekdays 06:00 to 09:00 on Radio 5 live.