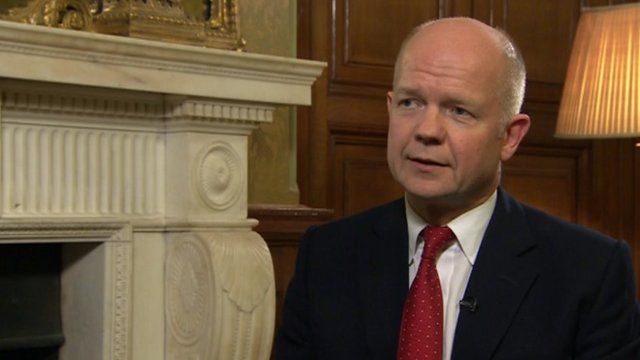 Video
Britain will use diplomacy with Syria, says Hague
The British Foreign Secretary, William Hague, says Britain will use diplomacy with Syria, not weapons.
However, he said it was vital to support those organisations getting food and medical supplies into the country.
More than a hundred are said to have died in new violence in the city of Homs on Thursday.
Bridget Kendall reports.
This report contains images of a graphic nature which some may find distressing.
Go to next video: Hague: Syria regime is doomed