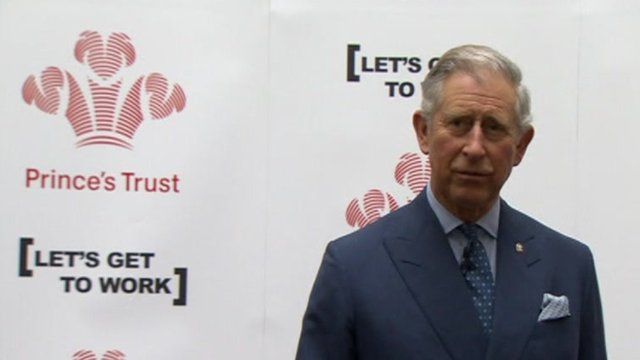 Video
Prince Charles: Invest in our youth for the future
Prince Charles has spoken of the importance of investing in the future, as he launched a Prince's Trust initiative to recruit 300 young people to be job ambassadors.
The scheme aims to tackle youth unemployment, firstly by creating the posts themselves, then through their work to match unemployed youngsters with training and job opportunities.
Youth unemployment is at a record high in the UK, with 1.04 million (22.2%) of 16 to 24-year-olds without a job. This figure includes young people in full-time education who are also looking for work.
Go to next video: Schoolboy: 'Katie's not my type'