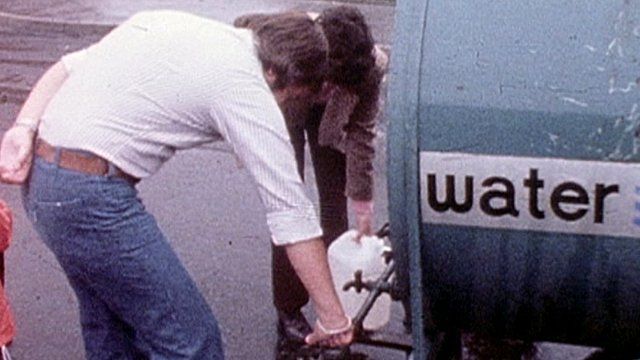 Video
How 1976 drought left Britain bone dry
The notorious summer of 1976 is remembered as one of the driest on record in the UK.
A drought and heatwave in the UK in 1976 led to standpipes being introduced on streets, as a hosepipe ban took effect and other measures to conserve water were introduced.
This BBC News archive item shows the extensive impact of the 1976 drought throughout much of the country.
20 Feb

From the section

UK