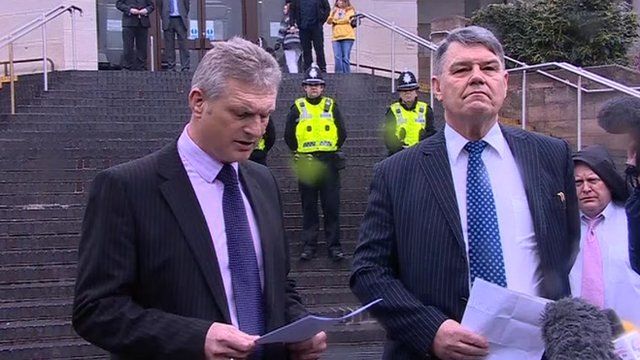 Video
Nikitta Grender: Carl Whant jailed for 35 years for murdering pregnant teenager
A former nightclub bouncer has been jailed for a minimum of 35 years for murdering a pregnant teenager two weeks before she was due to give birth.
Carl Whant, 27, of Bettws, Newport, raped and stabbed 19-year-old Nikitta Grender at her home, killing her unborn daughter at the same time.
He set fire to her flat before returning to a party where he had been all night with her boyfriend.
Detective Superintendent Geoff Ronayne paid tribute to the family of Nikitta and her baby, Kelsey-May, and to Nikitta's boyfriend.
Go to next video: Nikitta family will 'never deal' with death