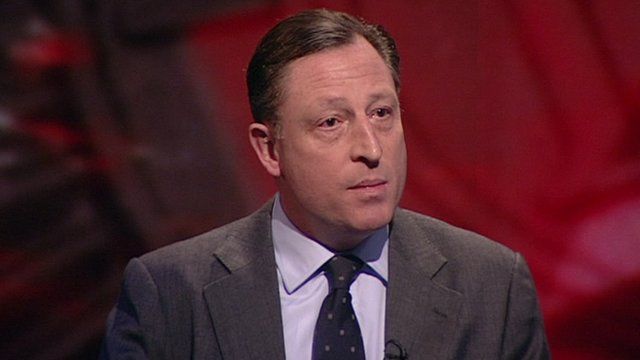 Video
Neville Thurlbeck on Fleet Street payments
The former news editor of the News of the World newspaper gave his response to police claims that their inquiries have revealed a culture of payments made by Sun reporters to a network of corrupt public officials.
Neville Thurlbeck, whose name has been at the forefront of the phone hacking inquiry after he was named as the recipient of convicted phone hacker Glenn Mulcaire's notorious "For Neville" email, said payments for tips had been common Fleet Street practice for 150 years.
Mr Thurlbeck was speaking to Newsnight's Emily Maitlis - who stressed that he was unable to answer direct questions about phone hacking as he is currently under investigation himself, although he denies any allegation of wrongdoing.
Go to next video: Inquiry told of corrupt 'network'