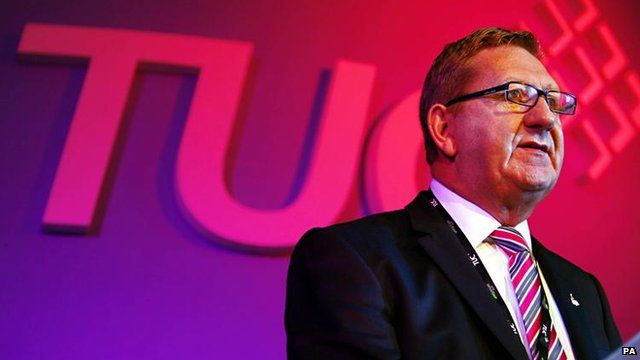 Video
London 2012: Unite's Olympics strike threat condemned
Suggestions from the leader of the UK's biggest union that workers could strike during the London Olympics have been condemned by political leaders.
Len McCluskey, of Unite, told the Guardian that civil disobedience could be timed to disrupt the 2012 Games.
A spokesman for Prime Minister David Cameron called the idea "unacceptable and unpatriotic". Labour has also criticised Mr McCluskey's comments.
However, union sources told the BBC there were no specific strike plans.
The BBC's Industry Correspondent John Moylan reports.