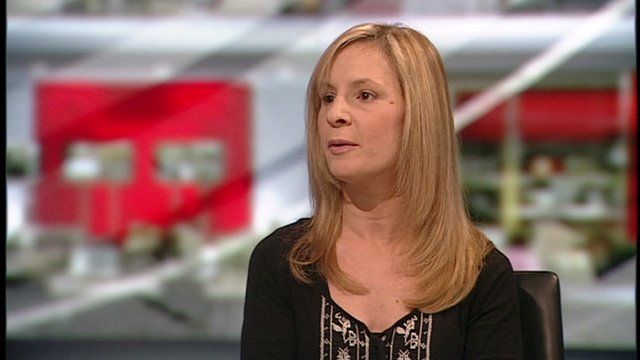 Video
Blind woman Suzie Simons explains the need for talking cash machines
A leading charity for blind people is calling on banks to make cash machines easier to use for people with sight loss.
In America, there are 100,000 talking cash machines, but the UK has just a few dozen.
The Royal National Institute of Blind People says visually impaired customers deserve to have the same access to cash as anyone else.
Suzie Simons told BBC Breakfast that she can't use cash machines "I avoid them like the plague wherever possible".
Go to next video: Talking cash machines for blind people?