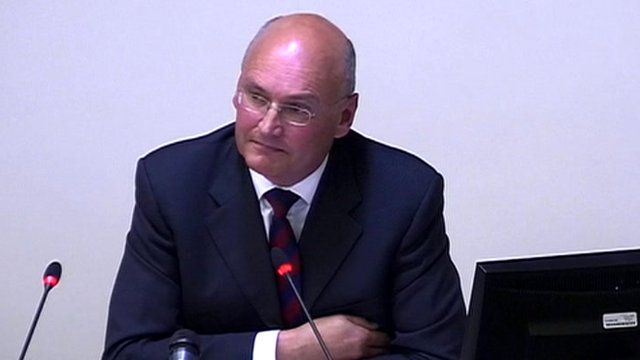 Video
Leveson: Sir Paul Stephenson defends stay at spa
The former Scotland Yard commissioner who resigned over the phone-hacking scandal has told the Leveson Inquiry into press standards that he accepted free accommodation at a luxury health spa because he was desperate to recover from a serious operation and get back to work.
Sir Paul Stephenson resigned last July after being criticised for hiring the former News of the World executive editor Neil Wallis as a PR consultant, and for accepting free treatment at Champneys.
Sir Paul told the inquiry he felt under significant pressure to return to work and that he believed the treatment would help speed that process.
Go to next video: Leveson: Media lunches 'required'