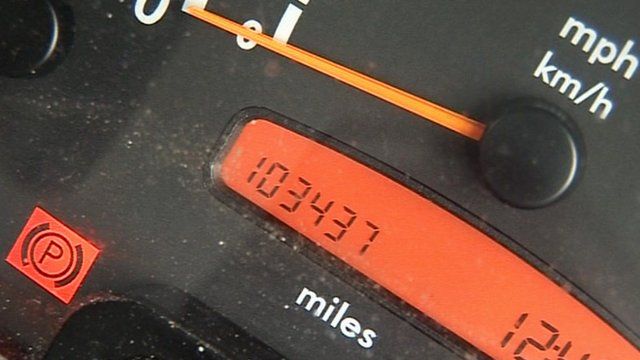 Video
Sentencing due in vehicle clocking case
A man is due to be sentenced in Nottingham today, in what trading standards officers say is one of the worst cases of selling clocked cars that they have found.
Clocking is winding back the recorded mileage - often to push up the price. The Trading Standards Institute is now calling for tighter regulations to stop the practice.
Simon Gompertz reports.
04 May 2012

From the section

UK