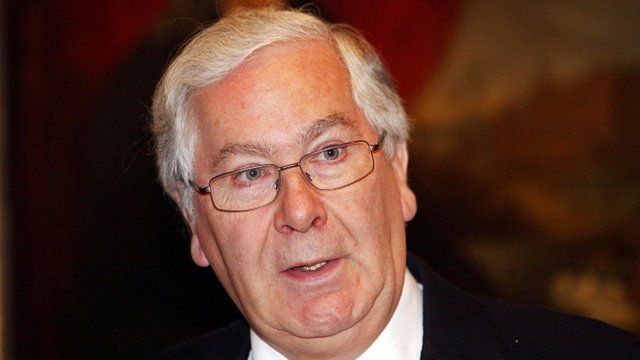 Video
Sir Mervyn King: Banks have become too big
The World At One's Martha Kearney accompanied Sir Mervyn King, the Governor of the Bank of England, for one of the eight regional visits he makes each year, this time to his home city of Wolverhampton.
It is the first time the bank has allowed a journalist to accompany him on a regional visit.
Sir Mervyn told Martha he believes there is "a real chance" to make a change in the way the banking system works.
"We need to separate ourselves as far as we can the normal basic banking activities that apply to households and small businesses from the investment banking activities and we need to introduce more competition into our banking sector," he said.
The governor believes that there are not enough banks and that existing ones have "become too big and they dominate the market in a way that's not desirable".