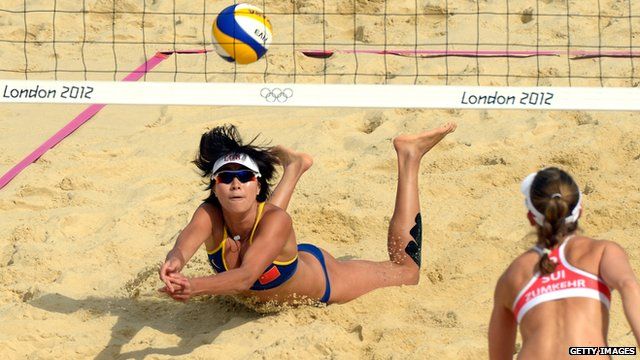 Video
Do bikinis undermine women's beach volleyball?
The Olympic women's beach volleyball tournament at Horseguard's Parade has been attracting a great deal of attention - much of it directed at competitor's bikinis, rather than their athletic ability.
Male interest in the sport is high - Prince Harry and Norman Lamont have tickets while David Cameron and Tony Blair have hinted they wish they had some too.
But since making its Olympic debut in Atlanta in 1996, the sport has struggled to be taken seriously.
Sima Kotecha of Radio 4's PM asks if the focus on costumes and flesh is damaging the sport's credibility.
30 Jul 2012

From the section

UK