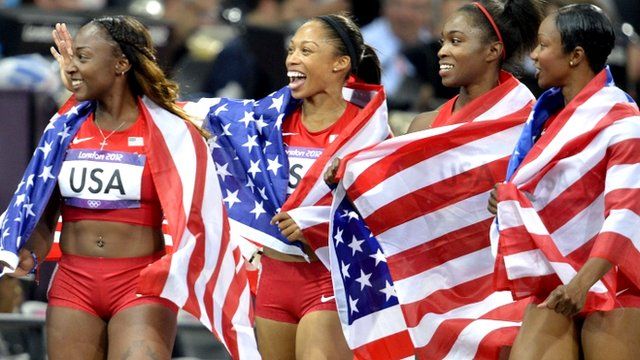 Video
London 2012: US women run to double glory
US women athletes have been celebrating after they won gold and clocked a new world record in the women's 4 x 100m relay final of the Games.
They smashed the record which had been set by East Germany back in 1985.
Great Britain will miss the men's Olympic 4x100m relay final after being disqualified in their semi-final.
The team finished second, but the final handover between Daniel Talbot and Adam Gemili was not completed in time.
James Pearce reports.