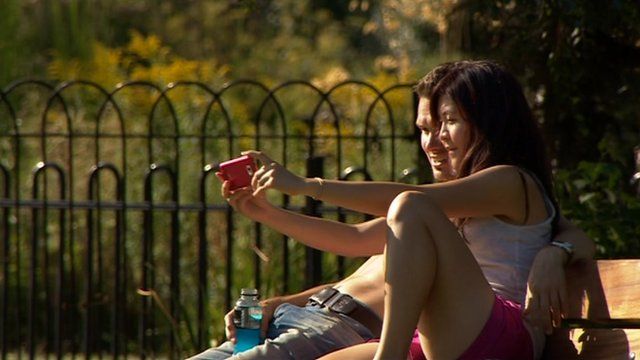 Video
Hottest day of 2012 so far recorded
The hottest day of 2012 so far was been recorded in Suffolk on Saturday, with the temperature in Cavendish reaching 32.4C, the BBC Weather Centre says.
However it was not the only area to bask in the heat, with many other parts of the UK making the most of the warm weather.
Among them was Huntingdon, where Olympic medal winning gymnasts Louis Smith was welcomed back to gym he trains at.
South-East England is likely to see similar temperatures on Sunday.
Go to next video: Ladies' Day at Beverley racecourse