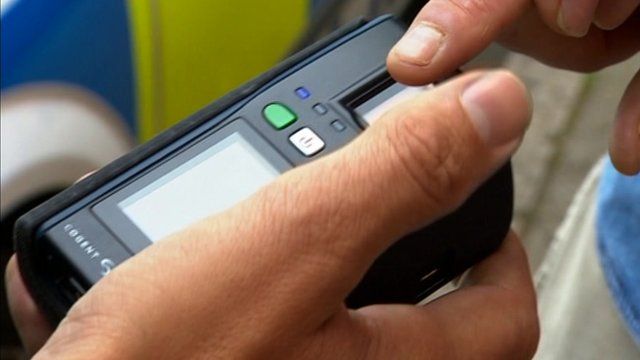 Video
Fingerprint scanners to identify suspects on the street
West Midlands Police are to roll out the use of portable fingerprint scanners, following months of pilots, enabling them to identify suspects on the streets in seconds.
Police say the gadgets cut bureaucracy, saving hours of operational time, and will only be used with someone suspected of committing a crime and whose identity cannot otherwise be confirmed.
Critics have compared the scheme to "ID cards by the backdoor" .
Jeremy Cooke reports.
Go to next video: Murder down in latest crime figures