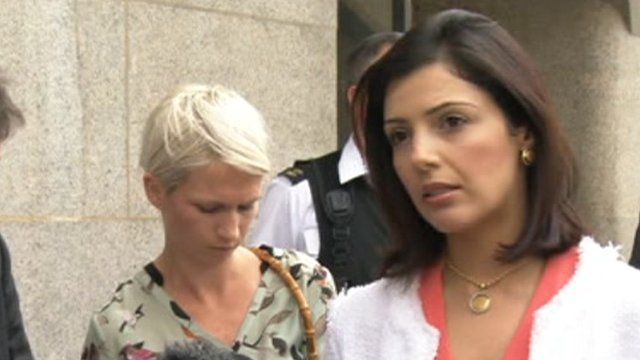 Video
Asil Nadir trial: Wife praises 'warm, wonderful' man
Former fugitive tycoon Asil Nadir has been jailed for a total of 10 years for stealing £29m ($46m) from his Polly Peck business empire 20 years ago.
Speaking after the sentence was passed his wife Nur praised him as a "warm and wonderful man" and insisted that he was innocent.
"Having great faith in the British legal justice system we will continue to try to rectify the wrongs", she added.
Go to next video: Archive: Police raid Polly Peck HQ