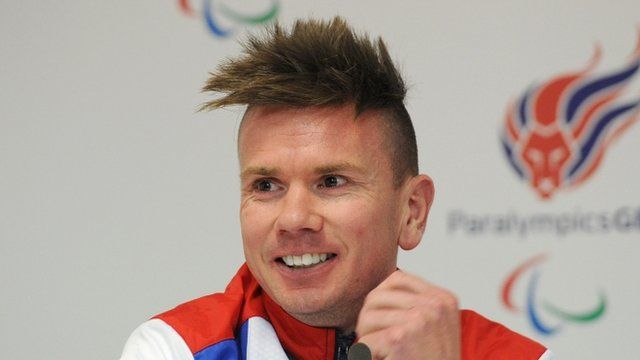 Video
'Home advantage' for GB Paralympians
With less than a week before the Paralympics begin in London, members of ParalympicsGB have been speaking about what it means to compete before a home crowd.
Cyclist Rick Waddon suggested it was time to show the British public that funding had been put to good use, while swimmer Ellie Simmonds said that there were a lot of advantages to competing in the UK.
Goalball athlete Anna Sharkey said it was great that the "average person in the street" was looking forward to the Paralympics.
Meanwhile, Dave Clarke said that playing 5-a-side football in front of partisan crowd would be helpful for the team.
"Not one of those people in the stadium is wanting you to fail. All those people are going to be supporting you", he said.