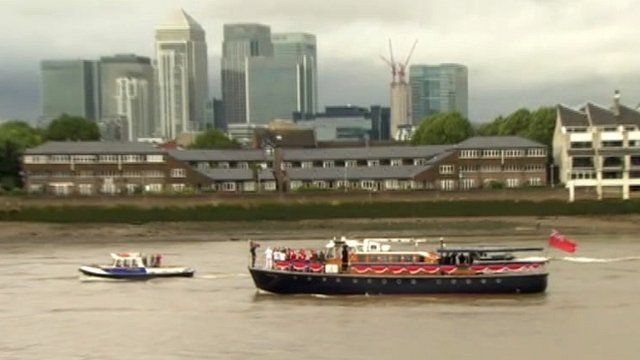 Video
Thousands turn out to see the Paralympic flame
The Paralympic torch has completed the last leg of its journey to east London for the Opening Ceremony.
Thousands of people turned out along the route to cheer on the teams of torchbearers as the flame passed London's historic landmarks.
A one point the flame was running more than two hours behind schedule - but a splinter flame was taken to the stadium to ensure the opening ceremony could go ahead as planned should the relay not make up the time.
The BBC's Robert Hall reports.
Go to next video: Grassroots 'key to Paralympics'