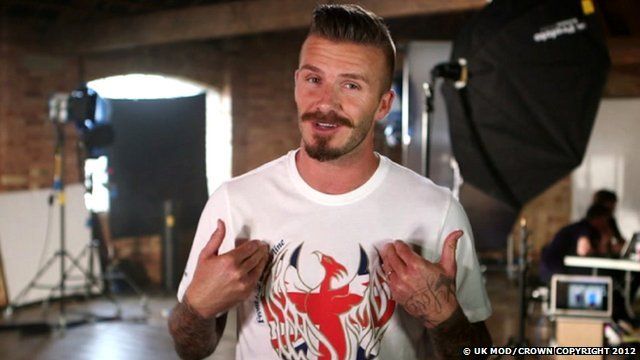 Video
David Beckham's Paralympic message to Afghanistan troops
David Beckham has sent a message to troops in Afghanistan, asking them to show their support for British Paralympians by wearing their Front Line to Start Line t-shirts.
The British Paralympic Association and forces charity Help for Heroes collaborated on the project which aims to help injured troops - serving and veteran - progress towards representing their country.
The footballer told troops to wear their t-shirts with pride.
Video courtesy UK MOD/Crown Copyright 2012