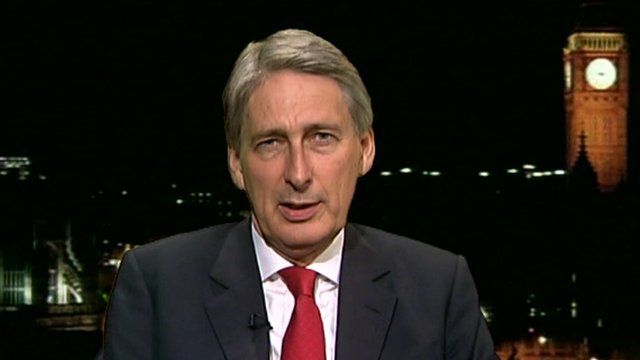 Video
Philip Hammond: Afghans 're-vetting' forces
The Defence Secretary has admitted that "not enough attention was paid to close vetting" of Afghan security force recruits, following two more fatal "green on blue" attacks.
Two soldiers, Sergeant Gareth Thursby and Private Thomas Wroe, were shot dead by a rogue Afghan soldier on Saturday, who turned on them after faking injury.
On Monday, Philip Hammond told MPs that the pain caused by such attacks was "more raw", as it undermined efforts to work with Afghan forces.
He told the BBC's Newsnight programme that recruits were being "re-vetted" as they returned from leave, or if they have gone AWOL. But he denied that Prince Harry - currently on his second tour of duty in Afghanistan - was at any greater risk than any other Apache pilot.
Go to next video: Minister: 'Prince not security risk'