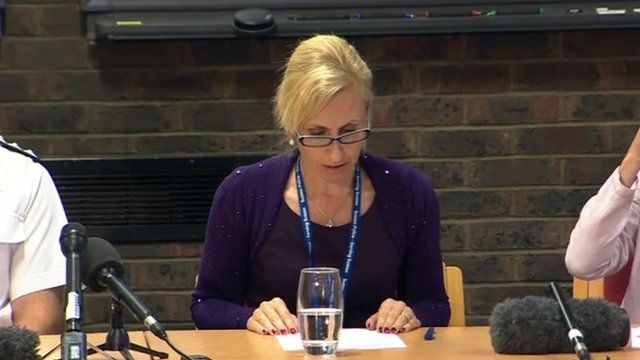 Video
Megan - Forrest family: 'This has been an ordeal'
Missing teenager Megan Stammers has been found in France.
The 15-year-old was found with teacher Jeremy Forrest on Friday at 12:15 BST, in Bordeaux.
Mr Forrest was arrested on suspicion of child abduction by French police and Megan taken into protection.
Megan had been reported missing by her family after she failed to turn up for school in Eastbourne last Friday.
In a statement read to the media, Mr Forrest's parents, Jim and Julie Forrest, said they were pleased the pair had been found, and it had been "an ordeal for all the families concerned".