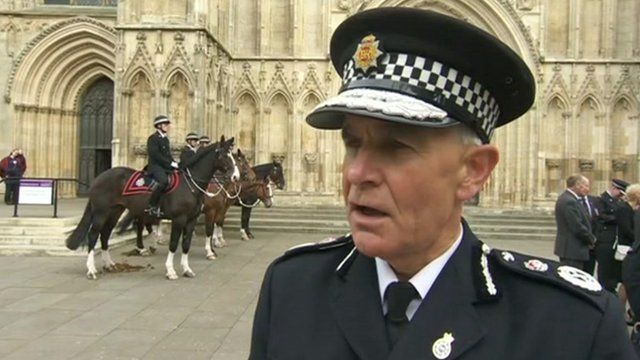 Video
National Police Memorial Day: Manchester PCs honoured
Two police officers shot dead in Greater Manchester are among those being remembered at a memorial service for officers killed while on duty.
Special dedications for PCs Nicola Hughes and Fiona Bone will be read at the York Minster service.
The chief constable of Greater Manchester Police, Sir Peter Fahy, said the reaction to the women's deaths "underlines the support the public have for police officers going about their day to day business".