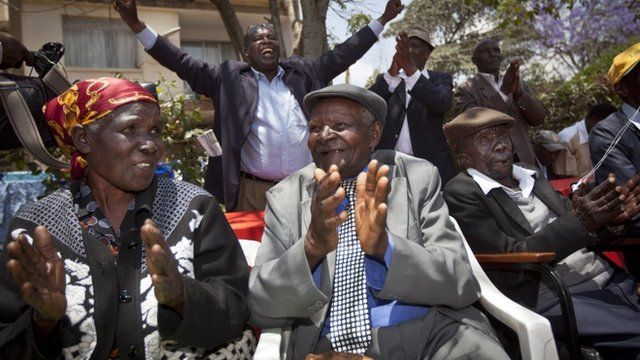 Video
Kenya torture claimants 'ecstatic'
The High Court in Britain has ruled that three Kenyans who were tortured under British colonial rule in the 1950s can sue the British government for compensation.
The Foreign Office had admitted that some of those detained during the Mau Mau uprising in the 1950s had been tortured; but argued a fair hearing of their claims would be impossible so long after the event.
Speaking on The World at One George Morara of the Kenya Human Rights Commission said claimants were "ecstatic" at the decision.
"I can't explain the shear sense of joy and jubilation that was expressed by the claimants when they received this news" he told the BBC's East Africa correspondent Gabriel Gatehouse.
"We hope there will be to have an court settlement from the British government" Mr Morara explained, "It's a win-win situation."
05 Oct 2012

From the section

UK