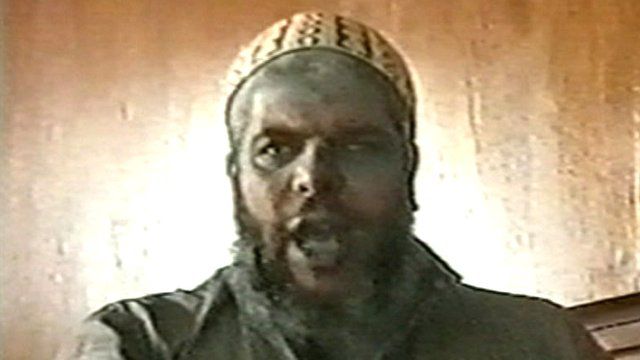 Video
Abu Hamza extradited to US
Five suspected terrorists including Abu Hamza al-Masri have been extradited to the US, ending a long legal battle, after a ruling by UK High Court judges.
The radical cleric, Babar Ahmad, Syed Talha Ahsan, Adel Abdul Bary and Khaled al-Fawwaz failed to show "new and compelling" reasons not to send them.
Hamza is accused of being involved in the kidnapping of western tourists in Yemen and plotting to open a US training camp for militants.
Their appeal came after the European Court of Human Rights backed successive UK courts in ruling for extradition.
Judges said their extradition "may proceed immediately".
June Kelly reports.
05 Oct 2012

From the section

UK