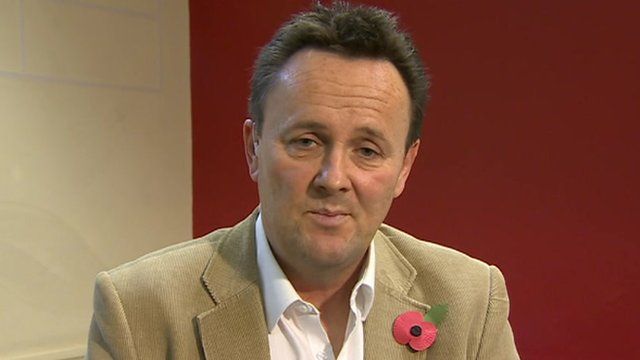 Video
Children's Commissioner for Wales backs abuse inquiry
Correction 10 November 2012:The BBC has apologised unreservedly for broadcasting a report on Newsnight on 2 November over allegations of child abuse which transpired to have involved a case of mistaken identity. As a result the video of the original report has been removed from the website. More details can be found here.
The Children's Commissioner for Wales has backed calls for a new inquiry into the abuse of children at care homes in north Wales in the 1970s and 80s.
It follows criticism from Steve Messham, one of hundreds who were sexually abused in a case centred around the Bryn Estyn care home in north Wales
He complained that the Waterhouse Inquiry report, did not look into his allegation that he was also abused by a leading Thatcher-era Conservative politician.
The Children's Commissioner for Wales, Keith Towler, said nobody had approached him with any allegations so he had been unable to investigate.