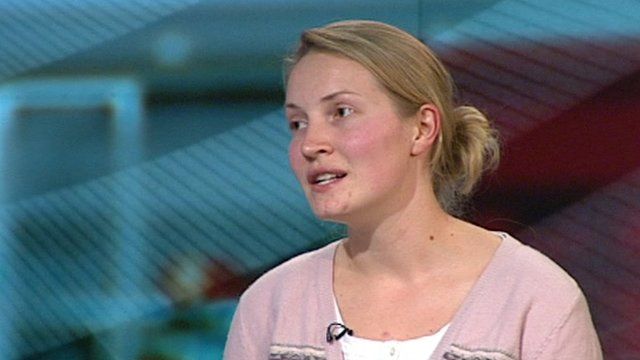 Video
Church Society welcomes vote against women bishops
A representative of the Church Society has welcomed the result of a vote by the general synod of the Church of England against the appointment of women as bishops.
The measure was passed by the synod's houses of bishops and clergy but was rejected by the House of Laity. It will be five years before a similar vote can be held.
Zoe Ham told the BBC that she was "happy" that the vote had not passed in its current form because it did not provide sufficient clarity for what provision would be made for those "who, in good conscience, would not be able to submit to a female bishop."
Go to next video: 'Bible teaches us men are leaders'