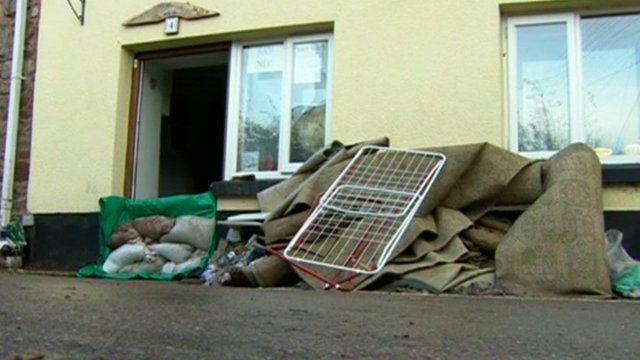 Video
Flood insurance talks reach 'crisis point'
Talks about flood insurance are at "crisis point" and could leave 200,000 homes without cover, according to an insurers' body.
Many thousands more householders could see premiums rise if no deal is struck between insurers and the government.
The Association Of British Insurers (ABI) is discussing how to provide affordable premiums in high-risk areas, but says talks are at an impasse. The government says there is no deadlock and discussions are ongoing.
Jon Kay reports.
Go to next video: Flood fears as storm heads north