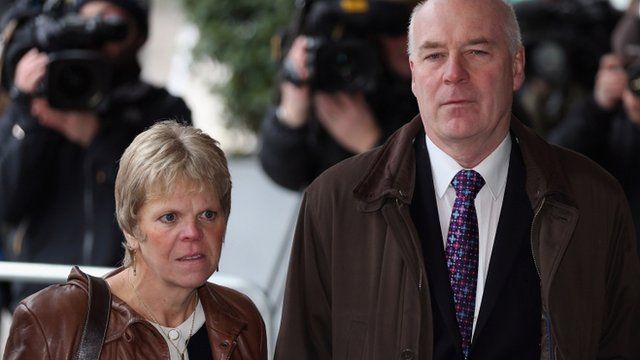 Video
Leveson report: Dowler family 'cautiously optimistic'
The Leveson Inquiry was set up after it emerged journalists working for the News of the World had hacked the mobile phone of murdered Surrey schoolgirl Milly Dowler.
The wide-reaching inquiry has reported its findings and has recommended a tougher form of self-regulation for the press backed by legislation.
Mark Lewis, lawyer for Bob and Sally Dowler, said they greeted the findings with "cautious optimism".
He added: "They need to ensure that the politicians now implement something that really prevents the abuse that they suffered."
Go to next video: Leveson Inquiry hearing highlights