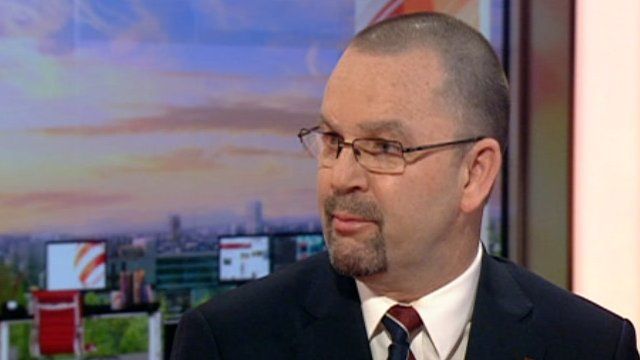 Video
Fall in young officers: Police 'must reflect society'
The number of young police officers in England and Wales has fallen by nearly 50% in two years.
There were 9,088 officers aged under 26 in 2009-10 but only 4,758 in 2011-12, figures obtained by the BBC show.
Speaking to BBC Breakfast, the chair of the Police Federation, Steve Williams, said that it was important to recruit more young officers so that the police force was able reflect society.
He also warned of the "potentially catastrophic" impact that the use of short-term contracts may have on the police service.