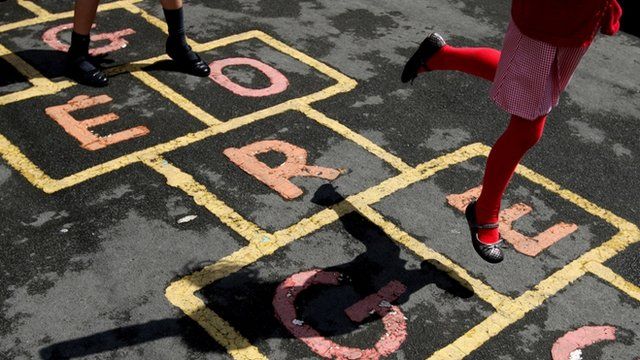 Video
Will new childcare plans boost quality?
Nurseries and childminders in England are to be allowed to look after more children per adult in an attempt to cut childcare costs and boost standards.
Children's Minister Liz Truss told the Today programme that the ratio of children to child carers can be raised but only if the carers' qualifications meet new standards.
Statutory ratios for carers per child vary depending on age and setting, but the plans double them in some cases.
"This is only the first phase, we are looking at quality today but [we will be looking at]... how can the government help parents in terms of cost... and how can we make the funding system more efficient," Ms Truss said.
Eva Lloyd, Reader in Early Childhood at the Cass School of Education at the University of East London, told the Today programme presenter Evan Davis that research shows "there is no relationship between ratios and driving the cost down for parents."
Cost of child care are inflated "before tax credits kick in", she said.
She explained that she thought a system could work where the government would set a "cap on what is thought to be a reasonable amount of money for parent to pay for childcare".
This item was first broadcast on BBC Radio 4's Today programme on Tuesday 29 January 2013.