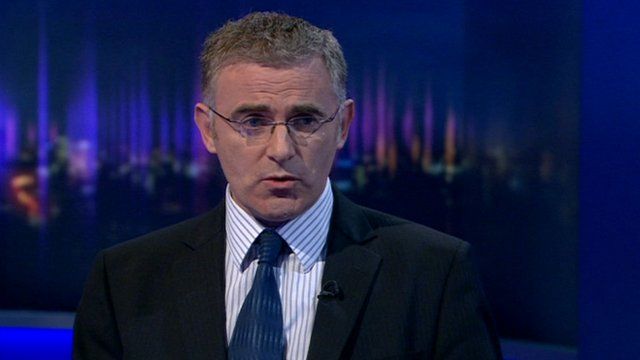 Video
Israeli ambassador: 'Scarfe cartoon was unacceptable'
A cartoon printed in the Sunday Times that has led to complaints of anti-Semitism. The cartoon, by Gerald Scarfe, appears to depict Israeli PM Benjamin Netanyahu building a brick wall containing the blood and limbs of Palestinians. It was captioned: "Israeli elections. Will cementing peace continue?"
Mr Scarfe has expressed regret over its publication on Holocaust Memorial Day, but denied that he is anti-Semitic, adding that the "drawing was a criticism of Netanyahu, and not of the Jewish people: there was no slight whatsoever intended against them".
Jewish community leaders said that Jewish people and others have reacted to the cartoon with disgust, emphasising that blood "has a long and ugly tradition within the history of anti-Semitism, premised upon the notorious medieval Blood Libel, with Jews being alleged to steal the blood of others for religious purposes".
Newsnight's Kirsty Wark spoke to Israel's ambassador to the UK Daniel Taub about the issue and why he thinks the cartoon was not fair comment.
30 Jan 2013

From the section

UK