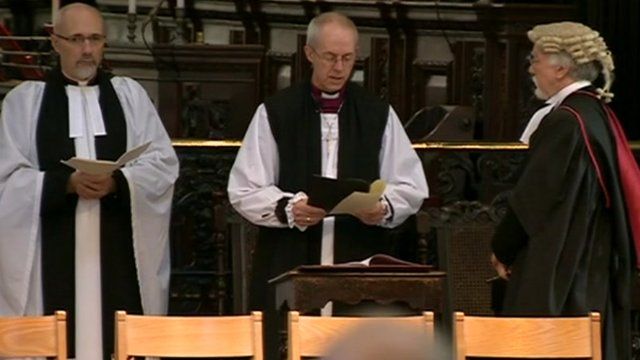 Video
Justin Welby takes over as Archbishop of Canterbury
The new Archbishop of Canterbury has been confirmed into the role in a legal ceremony at St Paul's Cathedral.
The Rt Rev Justin Welby, 57, has become the 105th Archbishop of Canterbury, replacing Lord Williams, 62, who held the post for 10 years.
The office of archbishop was conferred on him, terminating his former role as Bishop of Durham, in the ceremony known as the Confirmation of Election.
The archbishop's enthronement takes place at Canterbury Cathedral in March.
Robert Pigott reports.
Go to next video: St Paul's ceremony for Justin Welby