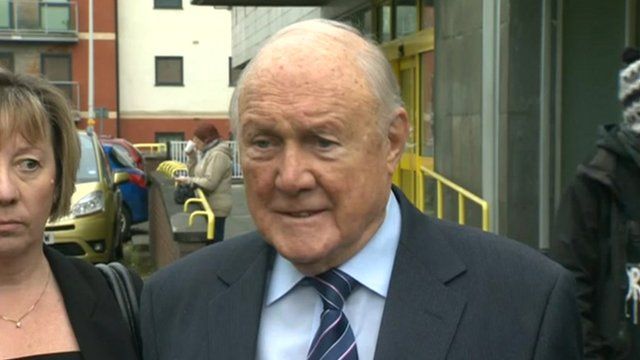 Video
Stuart Hall vows to fight rape and indecent assault charges
The veteran broadcaster Stuart Hall has vowed to fight sex offence allegations and regain his honour, saying his life has been a living hell since the charges were brought.
The 83-year-old appeared at Preston Magistrates' charged with rape and indecent assault.
He told reporters that without the love of his family he would have considered taking his own life.
Ed Thomas reports from Preston
Go to next video: Stuart Hall on 'living nightmare'