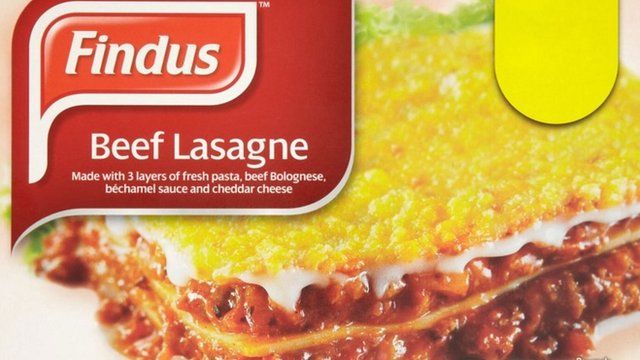 Video
Anne McIntosh MP: 'I wouldn't eat a beef meal'
Food retailers have been told to carry out tests on all processed beef products after some Findus lasagnes were found to contain 100% horsemeat.
The Food Standards Agency (FSA), which ordered the UK tests, said it was "highly likely" criminal activity was to blame for the contamination.
It said there was no evidence of a health risk, but its chief executive said it was an "appalling situation".
Findus has apologised to customers and withdrawn the meals from sale.
Andrew Rhodes, director of operations at the FSA, said that "the important thing is to get to the bottom of this... and stop it happening again."
Conservative MP Anne McIntosh told the Today programme's Sarah Montague that she would now no longer eat a beef meal from her freezer.
"How can we have confidence in what we are buying?" she asked.
She went on to say "the message is to buy your food as locally as you possibly can so you know exactly where the beef is coming from."
First broadcast on BBC Radio 4's Today Programme on Friday 8 February 2013.