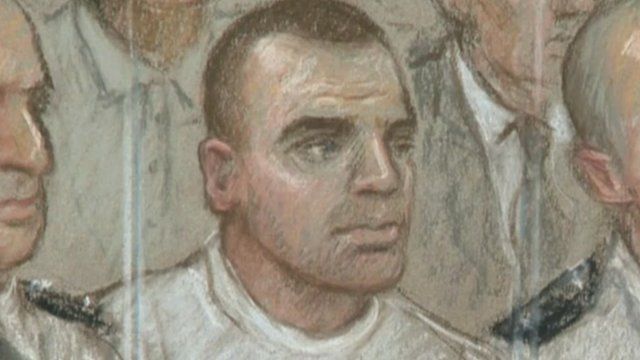 Video
PC murders trial: Dale Cregan in court on day two
A jury has been played a bogus 999 call allegedly made by Dale Cregan to lure two police officers to their deaths.
The court was told that Mr Cregan, 29, "carefully put into place a plan that he knew would ensure that an unsuspecting police officer or police officers would be sent to the door".
Mr Cregan denies killing PCs Nicola Hughes, 23, and Fiona Bone, 32, in Greater Manchester last September.
He also denies the murders of David Short, 46, and his son, Mark, 23.
Judith Moritz reports.