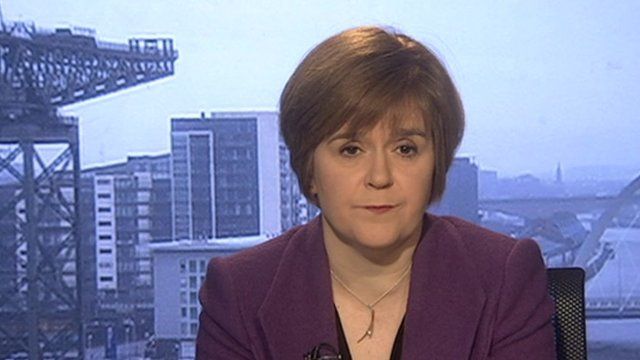 Video
Westminster 'doesn't work for Scotland'
Scotland should remain part of the UK because having two governments looking after its affairs offers "the best of both worlds", David Cameron has said.
The PM said on the No 10 website that he would use arguments of the "head and heart" so that UK remains as one after next year's referendum on independence.
But speaking to the BBC, Deputy First Minister Nicola Sturgeon argued that the Westminster government system of government did not work for Scotland.
"The benefit of independence is that it makes sure Scotland will always get the government it votes for", she added.
Go to next video: Alex Salmond on independence timescale