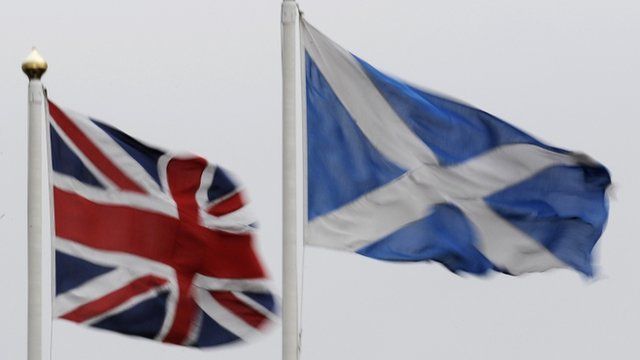 Video
Sturgeon: UK 'arrogant' over Scottish independence
The UK government is to publish legal advice which suggests that an independent Scotland would be treated as an entirely new state in international law.
The legal opinion says England, Wales and Northern Ireland would be most likely to inherit the UK's existing treaty obligations and membership of international bodies - while Scotland would have to begin anew.
The publication of the advice marks the start of a series of UK government papers outlining the case against independence.
Nicola Sturgeon, Deputy First Minister of Scotland, told Today presenter John Humphrys "this is an incredibly arrogant attitude for the UK government to take... somehow they keep all the rights of the UK and Scotland gets nothing.
"This rather shatters the suggestion that Scotland is an equal partner within the UK at the moment," she added.
James Crawford, professor of International Law at Cambridge, explained that if Scotland do become independent, they will not automatically become a member of international organisations like the EU.
First broadcast on BBC Radio 4's Today Programme on Monday 11 February 2013.
11 Feb 2013

From the section

UK