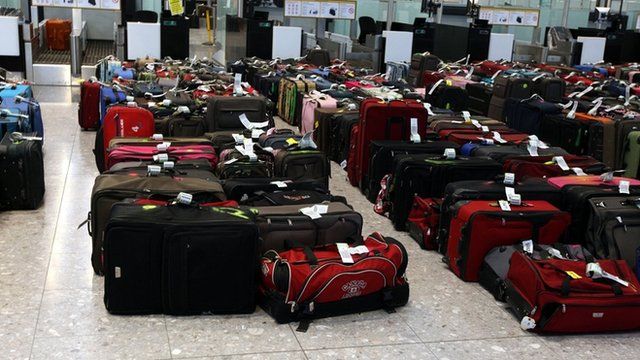 Video
'Secret luggage searches' at Birmingham airport
An inspection at Birmingham Airport has found that airport staff may have been carrying out secret luggage searches illegally, by not completing the required paperwork.
Aviation analyst Chris Yates told the Today programme: "Border Force personnel are allowed to search baggage but that search has to be done in such away that permission is sought, preferably beforehand, to start rooting in passengers' bags."
In some cases, this was not happening.
According to the report, he explained, no records were being kept if no contraband had been found, and passengers would not be able to find out if their bags had been opened.
Beyond this, he added: "There is a question here as to whether we need to be rooting into passengers' bags when we have the technology to do that."
First broadcast on BBC Radio 4's Today programme on Thursday, 28 February 2013.
28 Feb

From the section

UK