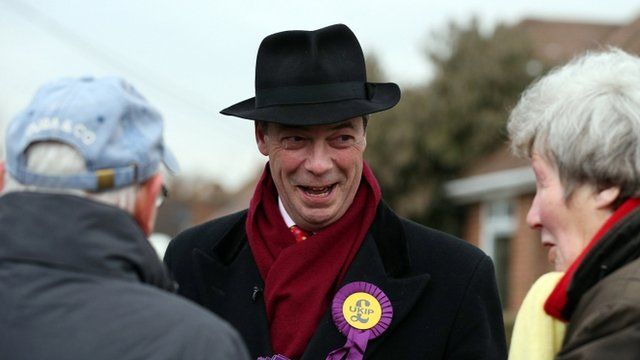 Video
Farage: UKIP/Conservative deal 'unlikely'
The UKIP leader Nigel Farage has agreed that the party is picking up an "anti-politics" vote.
Speaking on the Today programme, he said his party's messages were resonating with people, and there was a revulsion at three other parties that look and sound the same.
He dubbed David Cameron a "con man" and said it was "unlikely" UKIP could do a deal with the Tories with Cameron in charge.
Only a third of UKIP's vote in the by election came from Conservative voters, he claimed.
He said: "The arithmetic does not say that the Conservatives failed because of UKIP. The Conservatives failed here because traditional Tory voters look at Cameron and they ask themselves is he he's a Conservative and they conclude decide no he's not."
Asked whether his party was attracting an anti politics vote he said: "I think in some senses we are."
First broadcast on BBC Radio 4's Today programme on Friday 1 March 2013.
01 Mar 2013

From the section

UK