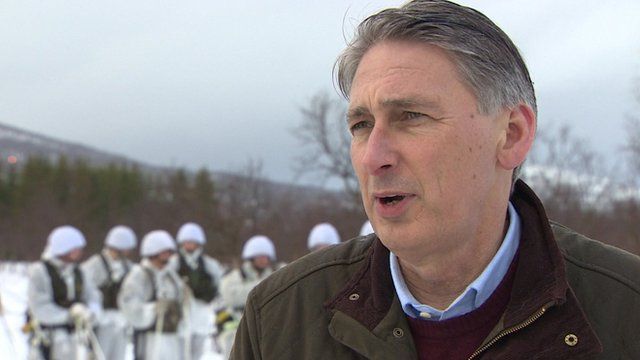 Video
Defence secretary warns against more cuts to his budget
Further big cuts in defence spending would lead to the loss of the UK's armed forces capability, Defence Secretary Philip Hammond has warned.
Speaking ahead of the chancellor's upcoming spending review, he said the military was already "extremely taut" after the biggest departmental cuts since the end of the Cold War.
He told the BBC he would be "fighting the corner for my budget and defence".
Other Tory ministers see more savings from the welfare budget, he added.
Jonathan Beale reports.
Go to next video: Cuts a 'dreadful day' for the Army