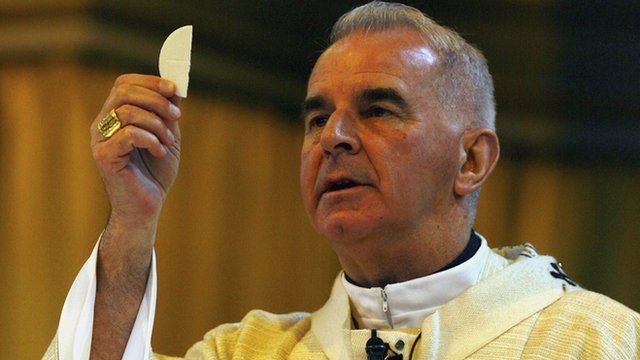 Video
Priests feel 'sadness, relief and anger', says journalist Catherine Deveney
Three priests and a former priest have said that they felt "vindicated" after Scotland's Cardinal Keith O'Brien admitted sexual misconduct.
The group had accused the senior Roman Catholic clergyman of "inappropriate behaviour" towards them in the 1980s.
Catherine Deveney, the journalist who broke the story in The Observer, told the Today programme she had spoken to the four men, and they felt a "mixture of sadness and a bit of relief that they've been vindicated".
Ms Deveney also said that the allegations "could not have been more specific. The cardinal and the church knew exactly what they were", rejecting the Cardinal's initial claims that the allegations were anonymous and non-specific.
She added: "One of the big difficulties for the church is the instinct to cover up and to protect itself. And what the church does when it does that is to say to individuals that if you have been wronged or harmed in someway: 'You do not matter as much as the public face of our church,' and this is something that has to change."