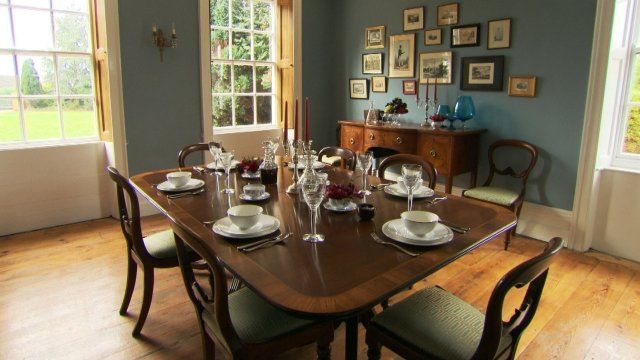 Video
Hanson: People 'unable to sit properly' at dining table
It is reported that some councils are considering reclassifying dining rooms that are seldom used as "bedrooms", possibly highlighting a social change.
Even in houses with enough space to have a room especially for eating, the desire seems to have withered away for many people.
William Hanson, etiquette consultant and social commentator, told the Today Programme: "This shows that we are not as formal as we once were.
"But a family that eats together, stays together, and if you are there sharing with each other what has gone on in the day, the family is stronger.
"People are unable to sit-up properly at tables. They don't know how to hold their cutlery and they talk with their mouths full."
Rose Millard, journalist and an authority on property etiquette, argued: "You do not need a dining room to have proper manners and really nice meals."
First broadcast on BBC Radio 4's Today programme on Monday 11 March 2013.
11 Mar 2013

From the section

UK