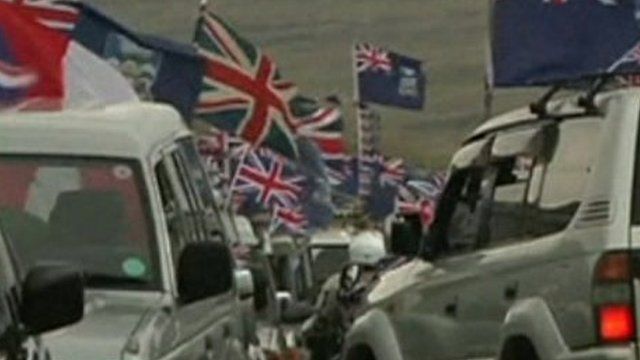 Video
Falklands referendum: Voters choose to remain UK territory
The people of the Falkland Islands have voted overwhelmingly in favour of remaining a UK overseas territory.
Of 1,517 votes cast in the two-day referendum - on a turnout of more than 90% - 1,513 were in favour, while just three votes were against.
It follows pressure from Argentina over its claims to the islands, 31 years after the Falklands War with the UK.
Beth McLeod reports.
Go to next video: Falklands vote to remain British